Training
Private Individual Horse Training and Rider Clinics
Our private individual horse training and rider clinics here at Punk Carter Horsemanship is designed to specifically fit what your needs and goals are as a horse person. We will work with you before your training starts to develop a strategic outline that will meet and exceed your expectations. Every training session will consist of direct one-on-one training with the staff and Punk Carter. This includes verbal instruction, demonstration, and real time video feedback. Our goal is to make sure that when you leave as a student of Punk Carter Horsemanship that you see a dramatic improvement in your riding skills and horsemanship. This method of instruction has been used and proven effective for over 40 years of working with students from beginning to competitive riders. We at Punk Carter Horsemanship do not gauge our students by levels or stages, but rather by understanding, comprehension, and implementation. With each training there will also be Q and A sessions on-site with a veterinarian and farrier.
Some of the specialized programs students have concentrated on:
Cutting
Barrel Racing
Calf Roping
Team Penning
Team Sorting
Colt Starting
Problem Horses
Ranch Sorting
Ranch Roping
Beginner/Intermediate/Advanced Riding
Horse Training
Trail Riding
CALL OR EMAIL NOW TO SCHEDULE YOUR DATES!
1-214-755-7760
Contact US
Group Clinics
We also regularly schedule group clinics.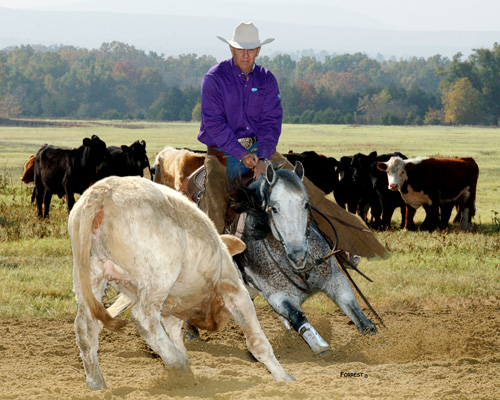 3/1/2013 to 3/3/2013 Group Clinic
Group clinic concentrating on foundations of horsemanship applicable to any discipline.