About Us
Punk Carter is one of the cutting horse industry's icons and most respected members and "activists". He is a past President of NCHA (National Cutting Horse Association), and has been an NCHA Director for over 30 years. He was inducted into the NCHA Members' Hall of Fame during the Futurity in December of 2002.
Punk has been featured in a number of national TV and Magazine Advertisements for NCHA, (National Cutting Horse Association) Strongid Wormer, and other products he endorses and or invented, including his own bar-b-q sauce! For Punk, cutting is literally "all in the family". His family, including six generations, claim cutting as a beloved hobby and 3 are in the 'family' business. Punk's father, John Carter, (NCHA Riders Hall of Fame, NCHA AAA Judge) who Punk credits as one of his biggest mentor's, and his brother, Roy and daughter Caimey are all successful cutting horse trainers.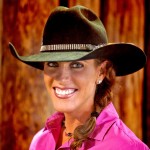 My name is Caimey Carter Miller. I am 38 years old and have been riding horses all of my life. I entered my first cutting in Oklahoma when I was 3. I entered youth cuttings from that time forward mostly in East Texas. I was Eleven and Under Champion several years during that time with trophy buckles and trophies being the awards. I continued entering Youth and non Pro cutting competitions throughout high school with much success.
I was also in the Texas High School Rodeo Association where I was a champion girl cutter in Region IV three years in a row and qualified for the state finals in cutting each of those years. I began roping when I was about 7 years old and competed in the THSRA breakaway roping also qualifying for the state finals where I won the first go round out of around 80 girls my senior year.
After high school I got married and began teaching western riding and cutting lessons to all ages. Many of my customers and I competed every weekend during those years and won many titles in the East Texas area. I have shown in the NCHA Futurity several times also.
Today I still train horses and teach lessons at my Dad's place. As a 5th generation cowgirl and Mom, I am trying to pass on the same knowledge to my son, daughter, and two stepsons that my family of teachers has taught me.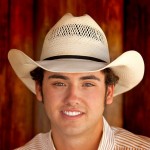 My name is Holden Wade Blanks. I am the son of Lance Blanks and Colleen Carter and Punk and Rita's oldest grandson. I am 20 years old and was born into the horse world as a 6th generation cowboy. I started riding horses when I was 2. I have been riding ever since competing in cutting and roping. I grew up cutting mostly. I went to the world finals in the NCHA Youth in 2004 and placed 12th in the world. I also won other smaller weekend shows and events that helped me get to the world show. I have been roping all my life. I really started roping hard in 2006 and haven't stopped since. I haven't competed much, but I have entered into a few UPRA Rodeos and some other events.
I have been into training roping horses more than competing. I trained my first horse at the age of 9 to run barrels and poles. At the age of 12 I trained him in roping and goat tying. After making him into an all around horse I sold him in 2007 to a little girl in east Texas where she used him to compete in junior high and high school rodeos. Since then I have spent most of my time starting and training horses. I use a lot of training techniques that I learned from Dan James of Double Dan Horsemanship.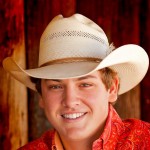 My name is Hollis John Blanks. I am the son of Lance Blanks and Colleen Carter and Punk and Rita's middle grandson. I am 16 years old. Naturally, being around my Grand Daddy Punk, I have been into riding and cutting horses most of my life.
When I was 8 years old I started in the middle of the year in the NCHA Youth and ended up 32nd in the world. I have won 4  buckles and 1 saddle in NCHA events. I also won a saddle last year competing in the Texas High School Rodeo Association Region IV. I have been roping calves for a while and now compete in Texas High School Rodeo Association Region 4 Tie-down roping. I also compete in the WYRA in the Tie-down roping and breakaway events. I was reserve champion in Tie-down roping and 3rd in the breakaway last year in the WYRA.
For the past 2 years I have been starting horses of all kinds and training calf roping horses. I have worked with Dan James of Double Dan Horsemanship who has greatly helped me with starting horses. I have been calf roping heavily for the past 3 years going to some UPRA rodeos and some smaller rodeos here and there. I plan to compete in Ultimate Calf Roping and US Calf Roping events this year.