Signature Cowboy Hats
 Note: Most customers wear one size larger than their normal hat size.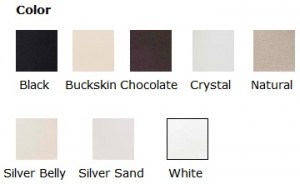 Cowboy Hat Care
Here are tips to keep your Cowboy Hats looking good for years to come from our friends at American Hat Company, the maker of Punk Carter Signature Cowboy hats.
With some basic tips your cowboy hat will last a long time:
Always handle your cowboy hat by the brim when putting it on or taking it off.
Never store your cowboy hat on the brim. Always set it upside down on the crown to protect the brim from losing shape.
Keep your cowboy hat clean from dirt by brushing it with a hat brush in a counterclockwise direction.
Heat and perspiration can cause the hat and sweatband to shrink. So avoid storing your cowboy hat near heaters, lamps or direct sunlight through a window.
If your cowboy hat gets wet simply allow it to dry naturally. Avoid dryers or heat to dry. Turn down the sweatband. Make sure the cowboy hat is resting so as not to lose it shape or be reshaped as it dries.
Use steam to reshape your cowboy hat. Shaping without steam could break the felt and permanently damage your hat. It is best to take your cowboy hat to an experienced cowboy hat shaper. He will use steam to relax the felt for shaping and bring it to a new look again.
Never put your cowboy hat on a bed. Don't press your luck!
Cleaning Your Cowboy Hat
Straw cowboy hats can be kept clean and fresh looking much longer if they are brushed regularly with a brim brush or an ordinary whisk broom. They can be cleaned using a damp sponge with non-detergent soap and lukewarm water. Then let it dry naturally.  
Felt cowboy hats should be brushed regularly with a brim brush to remove dust and dirt.  Starting on the left side of the hat brush counter clockwise around,  brushing the crown and brim in the same direction.  On the underside of the brim, brush clockwise.